Upper Canada News
The Historical Military Establishment of Upper Canada, Royal Newfoundland Regiment, Bulger's Coy. This is the 25th Anniversary Issue of the HMEUC Newsletter that highlights and illustrates some of the projects they've partaken over the last 25 years.

Royal Newfoundland Regiment — History
The Royal Newfoundland Regiment was officially on April 25 of 1795 by Major Thomas Skinner and posted in Halifax. This brochure gives you some of the details and history of this distinctive Regiment, it's uniform and actions during the War of 1812.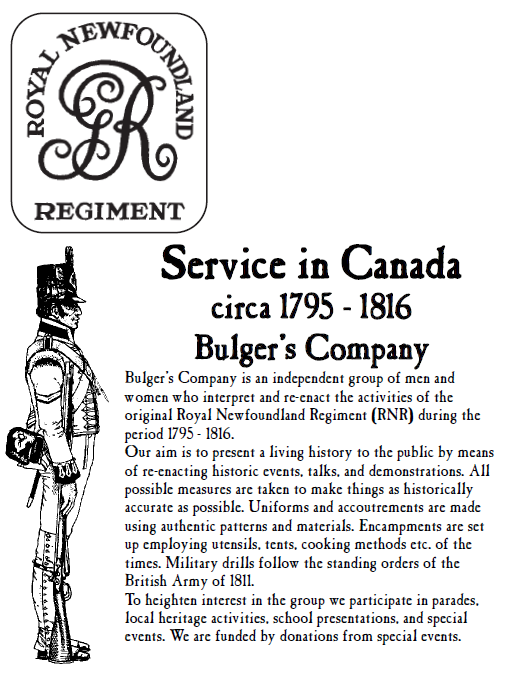 James Sampson — RNR Surgeon
James Sampson was sent to Canada in 1811 with the 85th Regiment of Foot and arrived just in time to a war. He was an army surgeon and was in great demand. In early 1812 he was moved from the 85th to the RNR Fencible Infantry where he would make a name for himself, one that is still remembered in Simcoe County.
Tom Villemaire is a Simcoe County Historian and he and Postmedia Network has kindly allowed us to repost his article on this incredible man.